Prospecting in Laxarby, 16 - 17 Sept. 2000
On Friday the 16th, the Ädelforsingers began to pour into the sports field in Laxarby, one mile east of Bengtsfors in Dalsland. Jonny and Kirsten Eliasson, who had organized this prospecting, were then already there and they had set up Rolf Guldström's tent, where several gold diggers would sleep over.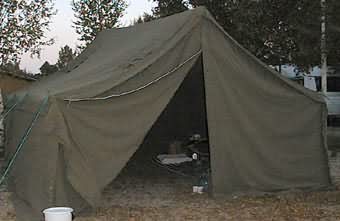 The gang in the evening
On Friday night it was as usual. Campfire, gold diggers seam to lie and told stories.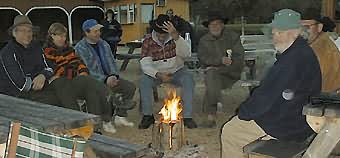 Värmlänningarna ljög - som vanligt - värst...


On Saturday morning we pulled up to Jonny's entrance and parked on the side of the dirt road.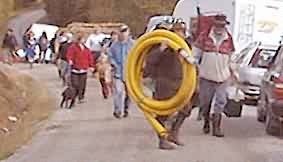 After that, 36 (!) gold diggers set off with their stuff down to the stream, which ran just below the road. "It was a life and a fight".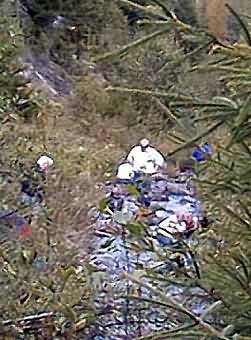 The gold diggers spread out along the creek and attacked the gravel.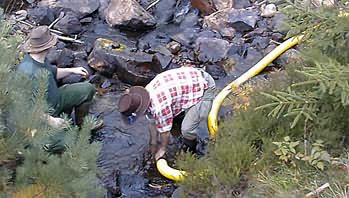 Jonny and Larsa were there with a "Guldströmmare". (A Siphon princip)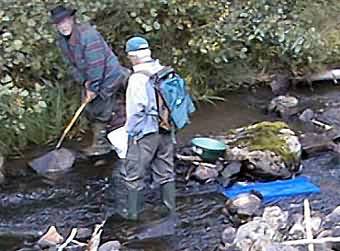 A "Varmlänning" with a sluicebox.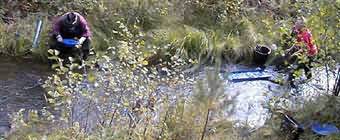 Olle (Bingolle) and Ingun with a gold pan and sluicebox.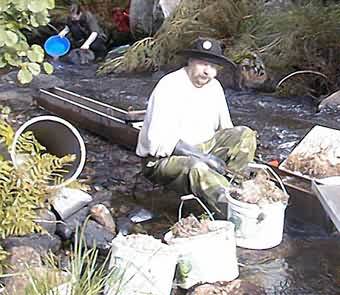 Polar bear and Gold-Owe with traditional Long Tom sluice.


Bäcken blev översvämmad av ivriga guldgrävare.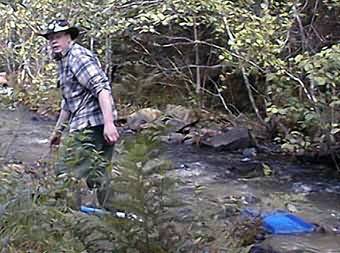 The stream was flooded by eager gold diggers.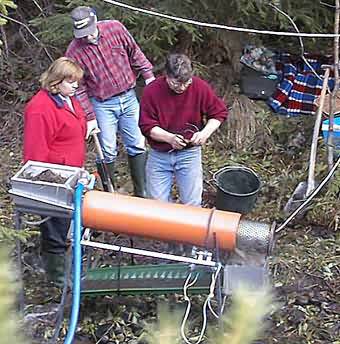 Gunnar and Sören drove their incomparable maniac a tumbler and sluice.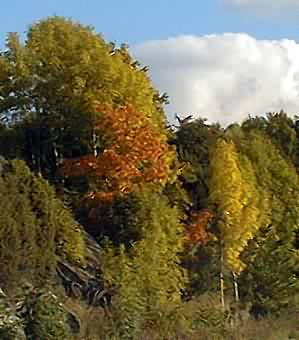 It was a wonderful day. Just like in the old days. Lots of people and eager digging in beautiful autumn weather.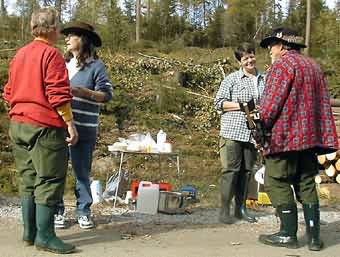 Kirsten had opened a Café where both an extremely tasty yellow digger soup and coffee were served.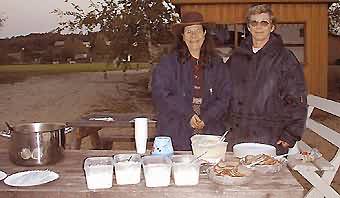 In the evening, everyone then gathered at the sports field. By then Kirsten had opened a restaurant.


After the meal it was lied to again - as usual.

On Sunday, Pia and I were no longer there and we therefore have no more pictures to show and nothing more to tell. Maybe someone else can fill in this little story.

The prospecting - arranged by Jonny and Kirsten - was a perfect success!!! Out of 10 possible points, it got 42. This is how it should go in an association!

If someone found gold? As far as I know, the next one found all the gold.

Very best,
Guldis.