Digging tools
Our various digging tools, from regular shovels to sand buckets that help you recover more finds.
Here on the digging tools page, we have gathered our high quality tools that will help you efficiently and thoroughly explore the world of treasure hunting. Whether you are an experienced treasure hunter or a novice, we have the right tools to make your metal hunting both more fun and more productive.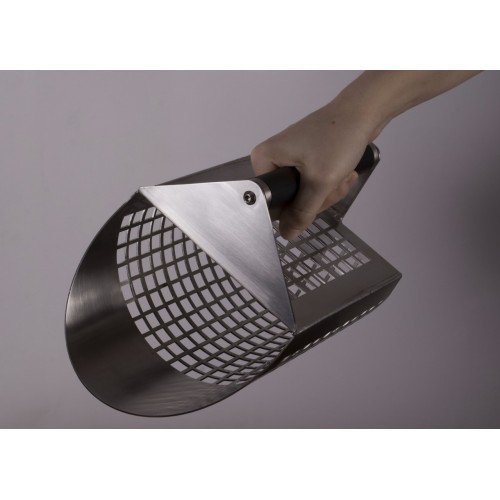 ---
Our digging tools - designed for treasure hunting
What tools do you need?
We understand the importance of having the right tools with you when you embark on your adventures. That's why our range exists to ensure you have access to the best digging tools on the market. Here are some of the tools you can find with us:
Spades:
Our range of spades are designed to be robust and reliable, perfect for digging deep holes and lifting finds.
Sand buckets:
Whether you're exploring shorelines or shallow water areas, our sand buckets will make it easy to clear the sand and reach your goals.
Hole digger:
For precision and control when digging in sensitive areas, our hole diggers are ideal. They help you avoid unnecessary damage to the findings.
Our digging tools
High quality: Our digging tools are made with carefully selected materials and durable constructions to ensure they can withstand harsh outdoor conditions.
Ergonomic design: We have prioritized ergonomics and ease of use to make your work comfortable and efficient.
Versatility: No matter what type of terrain or area you're exploring, we have digging tools to suit your needs.
Reliability: We strive to offer digging tools you can trust in the field, whether you're searching for lost coins in the park or exploring remote forested areas.
Whether you're looking for a heavy-duty shovel, a custom-designed sand bucket, or any other digging tool, we've got what you need to take your treasure hunt to the next level. Explore our range of digging tools and make sure you're equipped with the best tools for your adventures. Are you missing something on this page? Get in touch with us. We can fix most things. With the right digging tools, you will be able to explore and unearth your treasures with precision and accuracy.